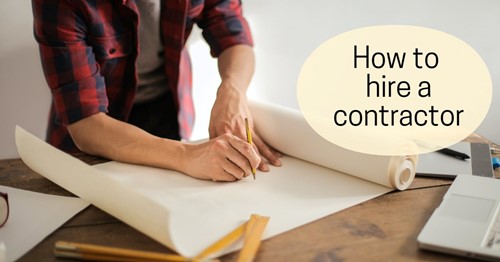 Before planning any major home construction project, it's essential to know how to hire a contractor. Your general contractor will be in charge of your entire project, including labor, materials and timeframe. Having as much detail as possible is best to ensure everybody's expectations are met.
However, it can seem overwhelming to find the right professional. To help, here are some basic tips for hiring a contractor:
Know what you want before hiring a contractor
As a client, you have full control over the process of hiring a contractor. To make the process smoother, make sure you have a realistic idea about what you would be interested in before talking to contractors.
For example, if there are specific architectural elements or styles you want to prioritize, make those priorities known early in the conversation.
Get estimates from several contractors
Prepare three or more estimates before deciding. The more you know you can understand the cost, the better you're sure of their caliber and work ethic. For example, one company could offer the lowest price, but increase it based on specific requests like building materials.
Do background checks
Even if friends or relatives suggest an existing contractor, you need to establish the minimum qualifications just in case. Find out the full company address and ensure the company is registered with an active state license. Get information about their licenses and policies and ensure they are valid.
Set the boundaries of the job site
Communicate with your general contractor about what to expect on the job site. Have them confirm routine precautions are being taken and that their employees are protected by the company's policies.
Establish ground rules on aspects you care most about, such as timeframe and the number of workers you should expect workers on your property. Also, confirm who will be obtaining all the necessary permits.
Know what you're paying for
Free quotes are tempting, but the project costs may exceed hundreds of thousands of dollars. Ideally, you want to get a detailed proposal with the project budget broken into line item expenses for labor and materials.
While it may require a fee for this cost breakdown, it's well worth it to know what you're paying for before approving the bid.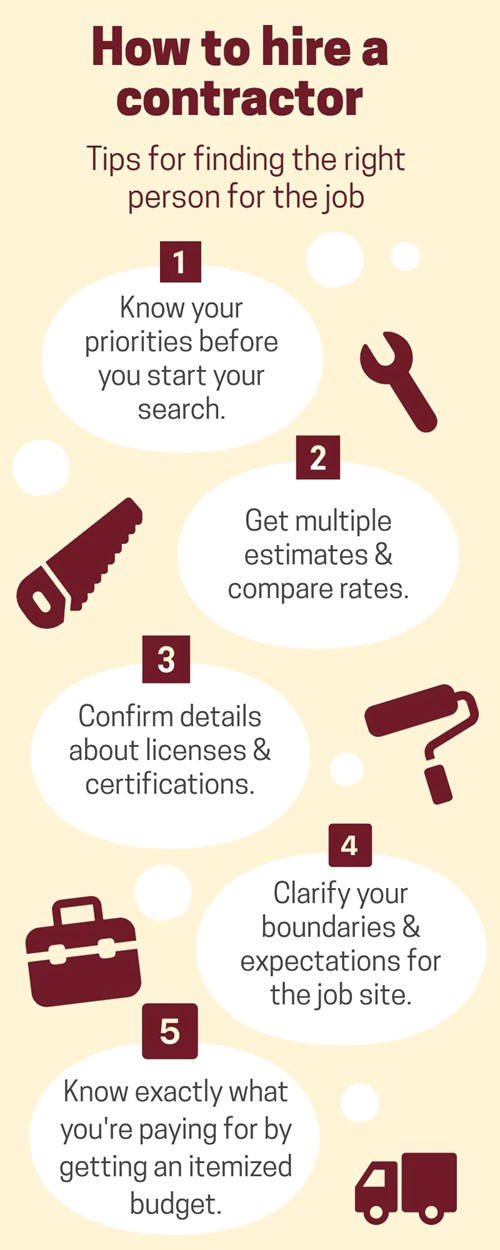 Shopping for general contractors can be a long process, but it doesn't have to be overly complicated. To find the right contractor, keep these important steps in mind, and you'll be in the best position to complete your project.